Experienced Care Provider
Covering the whole of the West Wight
We Do Care Differently
Our care services are focused, offer good value for money and are reliable and responsive to service users' needs and preferences.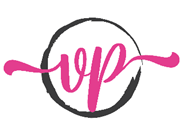 How I do care differently to the rest
My care services are focused, offer good value for money and are reliable and responsive to service users' needs and preferences.
I pride myself on ensuring that every person who seeks our help has an individually-designed, flexible and high-quality care package meeting the unique needs and requirements that they have.
Being an experienced carer, I know the importance of caring for loved ones, hence I have designed a range of services to meet all your needs.
My aim is to deliver a person's care when, where and how they wish to receive it, and most importantly their views are regularly sought, respected and central to the ongoing development of our care services. On an ongoing basis every person's care package is monitored and reviewed, ensuring any changing need or requirement can be quickly responded to.
When desirable, we can keep the scope and duration of our service provision to a minimum, in line with an agreed plan of care, to minimise disruption.
Our carers can help with all aspect of personal care within the client's own home to maintain as much independence as possible.
A daily routine could be assistance with getting out of bed, washing, bathing or showering as required. Help with dressing and once ready, preparation of client's chosen breakfast.
Victoria Pook can provide the right help for every room of the home. All staff are fully trained and insured and wear uniforms.
We can arrange weekly cleans, spring cleans or daily cleans of bathroom, kitchen and bedroom. Laundry and ironing can be taken care of. A programme can be arranged for whatever help you need in your home.
"Vickie has looked after my Dad now for about 3 years, Never has she let him down, she looks after him with compassion and Patience and always has his best interests at heart. We could not find better care for him if we tried"
"My Nan could not stay at home without the care Vickie provides, Vickie Keeps the whole family informed on how Nan is doing and Nan thinks the world of her."
Is to provide my local community with a service that has them at the heart of it.
We embrace and encourage independence.
To Provide quality and life changing support regardless of race, colour or creed.
The levels of support that you want and when you want it support chosen by you!
We will always put you and your needs first.
We will supply you with a service that is second to none, A highly trained fully qualified and experienced team to cover all of our service users needs from the start right though to the end if you wish.
Team members will treat everyone including each other with Dignity and Respect at all times.
And If Something goes wrong (because sometimes it does) I will be open and honest and work with you to resolve the problem and prevent it in the future.
Victoria Pook and Proud!
You can find our office located at:
3 Weeks Court
Avenue Road
Freshwater
Isle of Wight